Contact Information
CBSE 144
(205) 934-9279
Email: This email address is being protected from spambots. You need JavaScript enabled to view it.
RESEARCH DESCRIPTION
The Walter lab is interested in protein-protein interactions and structural biology of macromolecular complexes required to elicit effective host immune responses against pathogens. Studies have focused on the IL-10 family (IL-10, IFN-γ, IL-20, IL-22, IL-24, IL-26, IL-28, and IL-29) of cytokine receptor complexes that play essential roles in the development and control of the adaptive immune response. The inter-cellular communication provided by these molecules is controlled by a dazzling array of protein-protein interactions that our lab is unraveling. We also study the structure and function of virally encoded proteins produced by herpes viruses and poxviruses that target the IL-10 family and allow the viruses to escape elimination by the immune system. Understanding the competing molecular strategies used by the host and virus to activate or deactivate the immune system may to lead novel ways of controlling chronic inflammation and/or improving the detection and elimination of persistent viral infections.
A second interest of the Walter lab is structural biology of pattern recognition receptors. These receptors are located within the cell and in the cell surface membrane. They bind a variety of viral ( e.g. viral RNA ) and bacterial products (e.g. LPS, flagellin) leading to the production of cytokines and additional gene transcription programs to combat pathogens.
The lab performs the techniques required to answer mechanistic questions about molecular recognition, viral immune evasion, and cell signaling including protein biochemistry, X-ray crystallography, Surface Plasmon Resonance, computational and bioinformatic approaches, and structure-based functional assays in cells.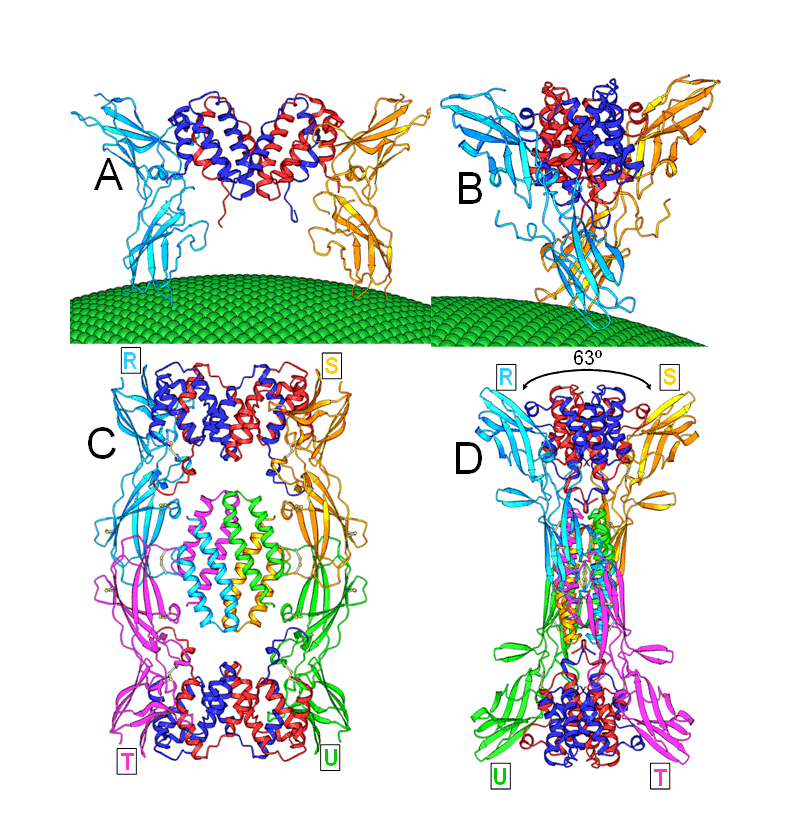 BIOGRAPHY
Dr. Mark Walter is an Associate Professor in the Department of Microbiology. Dr. Walter received his B.S. degree from the California Lutheran University in 1984 in Chemistry and Biology. He then moved to Birmingham where he received his Ph.D. at UAB in Biochemistry/ Crystallography in 1989. Dr. Walter also received his postdoctoral training at UAB in Crystallography in 1991. He joined the UAB faculty in 1991.